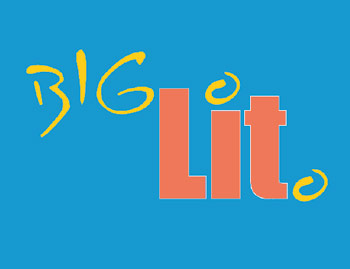 BIG LIT: The Stewartry Book Festival is only a few days away. April 20 – 23  Brochures are out. Tickets are available either online www.biglit.org for our full programme, or at Franca Bruno's shop in Gatehouse of Fleet. The Franca Bruno Shop  Tel: 07803 228497 / 07707 686109
Hallelujah! Tribute to Leonard Cohen and Karen Campbell's Workshop are already SOLD OUT but there are  lots of other things to enjoy
Once again we are hosting some of the finest writers, musicians and performers both local and national, headlining the gloriously funny John Hegley, who will entertain both the young ( three schools at Gatehouse Primary)  and young at heart with his show PEACE LOVE AND POTATOES making its debut appearance in Scotland . BOOKING FAST. BOOK NOW to avoid disappointment.
Well kent charismatic broadcaster and performer Billy Kay will explore the Scottish Diaspora and its influence on wine! With optional wine to follow!
WagTongues is back. Southlight is back with opportunities for writers to strut their stuff.
Quiche and Quills is back - free events every lunchtime in Franca Bruno's shop.
There's music (ancient and modern), prose (historical, mythical and biographical), poetry (political, lyrical and personal), a horrid literary murder for you to solve at Cream o'Galloway (gory, gruesome and grisly), installation, heritage, text based art-work, exhibition, installation, and a timely Scottish PEN event featuring exiled Bafta award winning Palestinian poet Ghazi Hussein who has found refuge from torture in Scotland.
And there's BIG LIT young people's strand too offering something for all ages - from literary drumming and daft poyems to games, crafts and madcap story telling with local favourites Renita Boyle and Chik Duncan.
Many events are free -  others are as cheap as chips. Come and join the BIG LIT Party. Tickets are on sale NOW and booking is starting to fly.
Tell your friends. Spread the good news. Do hope we'll see  you in Gatehouse at the end of the week and over next weekend.