The Dumfries and Galloway Arts Festival with The Bakehouse presents Annette Badland in BAD BABES.
Award winning actress and 'queen of mean' Annette Badland - Aunt Babe in EastEnders, Margaret Blaine in Dr Who, Mrs Fitz in Outlander and Horrid Hazel in The Archers - brilliantly brings to life literature's best bad girls from Fanny Hill to Myra Hindley, Lizzie Borden to Madame Defarge touching on everything from horror to hilarity, men to the menopause. A Festival 'must see'.
Saturday May 21st @ 7.30pm
The Ryan Centre, Stranraer
Fairhurst Rd, Stranraer DG9 7AP
Sunday May 22nd @ 3.00pm
The Usual Place, Dumfries
Academy Street, Dumfries  DG1 1BZ
Tickets: £10.00 (£5 under 26)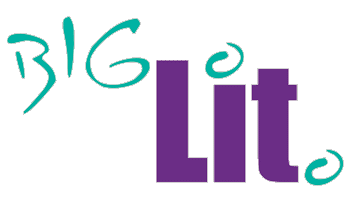 Gatehouse of Fleet was buzzing over BIG LIT: The Stewartry Book Festival last week with folks coming from The Central Belt and beyond to savour the varied menu of events taking place at The Mill on the Fleet, Cream o'Galloway, Franca Bruno's  and other locations.  Local talent rubbed shoulders with performers from across  the UK to provide four days of literary entertainment,  including theatre, music, installation, events for young people, history, poetry and  workshops for writers.  Windows down The High St and across the town displayed short poems - some from as far afield as The Yukon.  Over 200 poems had been submitted. Buskers and  drums vibrated round the car park. Guerrilla poets accosted visitors and locals alike.